1. X8R9- L Receiver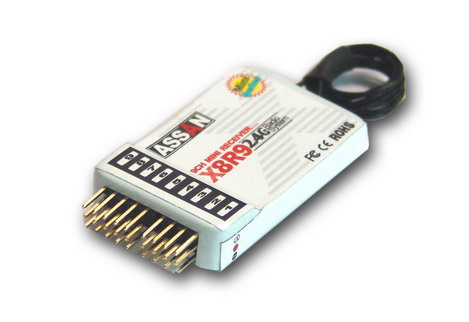 9 channels mini receiver with 30cm antenna for X8 2.4Ghz System, Compatible with all ASSAN's RF modules.
Size: 57 X 32 X 10mm (2.24 X 1.25 X 0.39 inch)
Weigth: 10g Antenna: 30cm
2. EBE-II 3 in one Electronic Ignition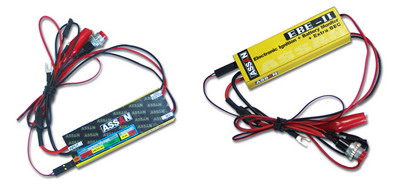 EBE-II includes Electronic Ignition, Battery Voltage Monitor and UBEC, 3 in 1 on board. It's solid and easy use. Especially for that with narrow engineer operate space and not easy apply traditional Ignition.
http://www.assan.cn/main/product_Electronic_en.html
3. 6S Monitor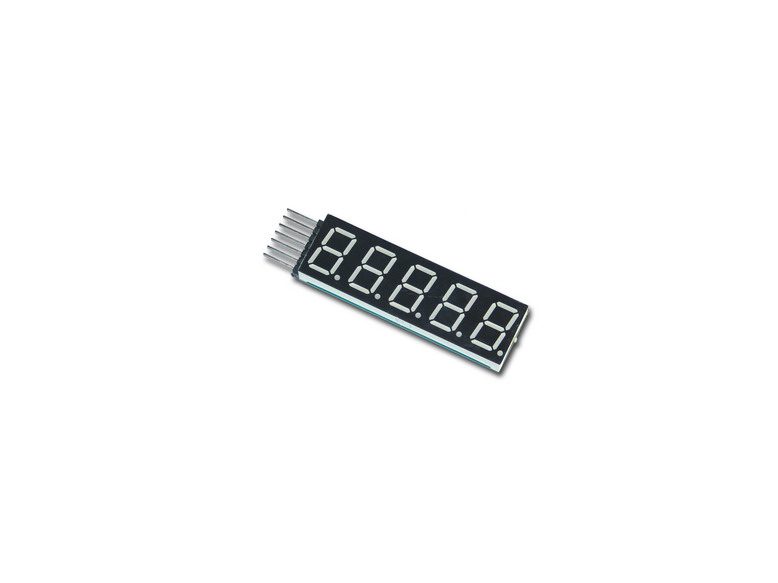 2S-6S battery (LI-Poly, LI-ion, Li-Fe)
Size £º 44*20*9.5 £¨ mm £©
Weight £º 5.8g
Display Accuracy £º 0.01V
The ASSAN 6S LiPo Battery Monitor is one of the first Lithium Polymer (LiPo) battery monitor that take up big size 5 piece seven segment LEDs. It uses a ultra bright LED that gives an advanced strength indication through its color. This 6S LiPo battery monitor is ideal for all electric R/C models such as helicopters, planes, cars, trucks and boats. This balance connector is common works with most popular Li-poly pack makers.

Features:
-Monitors wide range of Lithium Polymer batteries from 2-6 LiPo Cells (6V to 25.2V).
-Simple one time toggle mini switch to auto learn connected fully charged LiPo cell battery pack.
-Easy one touch switch to select between 3 different LED schemes.
- Battery over-load condition indication.
-Ultra low power consumption with operational voltage as low as 5V.
-Ultra Bright Super Flux LED status indicator gives visual 6 level spectrum feedback of battery
strength.
-Optional high decibel buzzer for audible low battery indicator (sold separately).
1. This Lipo Battery Cell Voltage Checker only good for 1 - 6 Cells Lipo Batteries ONLY.
2. Required the balance charger plug in the battery
3. Built-in LCD display monitor, easy to test your battery's cells' voltage
4.Good for 1 - 6 Cells Lipo Batteries.
5. Check each cell's voltage of your lipo battery (up to 6 cells)
4. Power Reactor (BETA)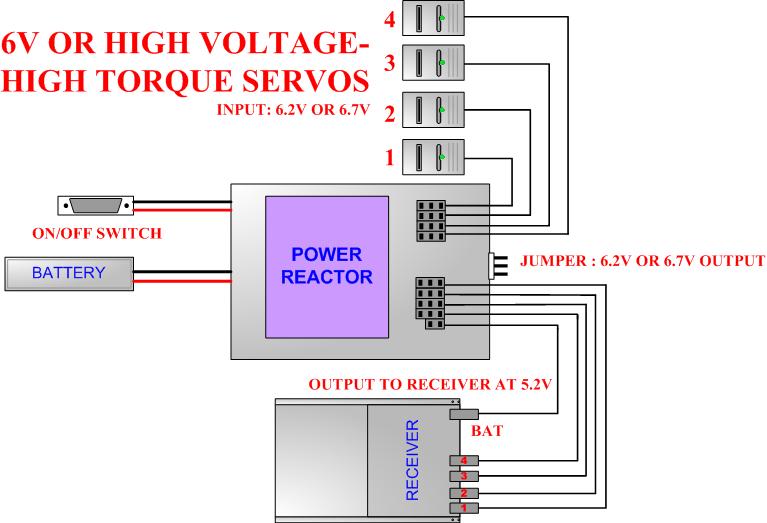 Over the past couple of years and company with the technology improved quickly, your big size model such as helicopter, F 3C , truck model or robot begs for more power than the old one. The fast digital or heavy load Servos may need draw more than 2Aamp in starting or moving. New high current, high voltage servos are now entering the R/C market place rashly. You need face that not all of them worked in the same Voltage. How to fix it? Did you need use different Extra BEC to supply the different Voltage and with complex wire connection? It's can't be imagine when you must make clear a couple of wires on spot.
The Power Reactor was designed for that application. This unique with dual linear regulator supplies direct power through heavy duty connectors and wires . Power Reactor offers more power and safer operation. Combine with it, you can slove your problem easily.The faster servo response and more available current give your big size model with a whole new feeling.
Features:
- Works with any radio systems
- More power to all servos
- Dual Linear Voltage high current output
- 6.2v/6.7v by jumper choice, 10 amp direct power for four high-drain servos
- 5.3 volt, 5 amp supply power to the receiver/gyro/remaining servos
- Heavy duty 16 gauge silcon soft wire as input
- Standard servo connector
- Accepts 2S Li-poly battery pack input voltage.
- Switch on/off
5. ASSAN Cap 6. ASSAN DECAL
Coming Soon¡­..
X8K RF Module X8S RF Module X8URF Module
X8 2.4Ghz System RF Module for SANWA M8/M11 etc For KO PROPO EX-10 etc Universal RF Moudle for DSC connector
GA-411 GRYO
GA-4110 is our first digital lock-head gryo. The target is focus on that who want Futaba GY-401 quality but much cheap, and not need many 3D flying pilots.
GA-411' s size and apperance similar as GY401, which means you will feel easy to install in your famialr position. With three swtichs to setting and ajust. Through many real flying tests, include in Trex 600 size heli.it's lock head behaviour is acceptable, easy use and solid. We like o introduce it to the customers and like it in your second learning period, means you are not flash guy in the spot.
X8-R10
10 channels V2 series receiver for X8 2.4Ghz System
X8-RR
8ch Rx+ flying data Recorder
Rx Magic Box and Hand Programmer